wristmeetrazor - Take Your Shot, Funboy 7"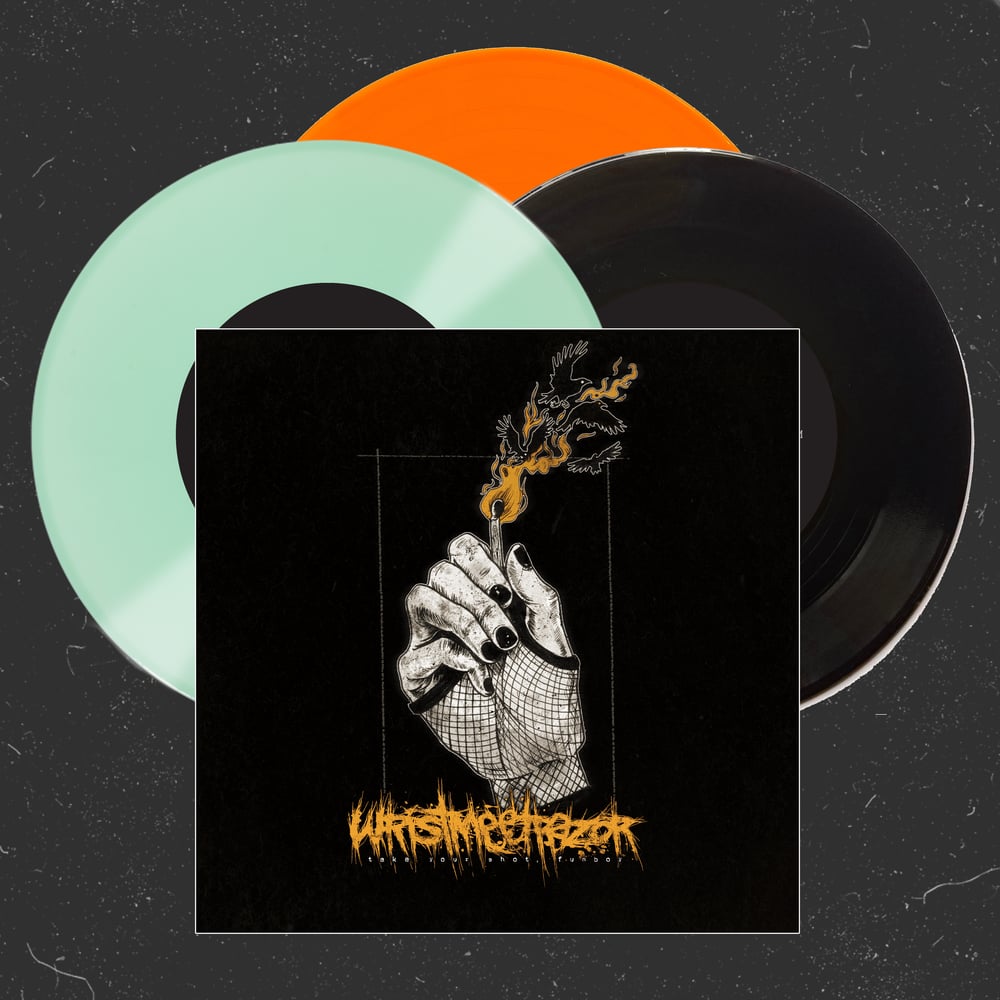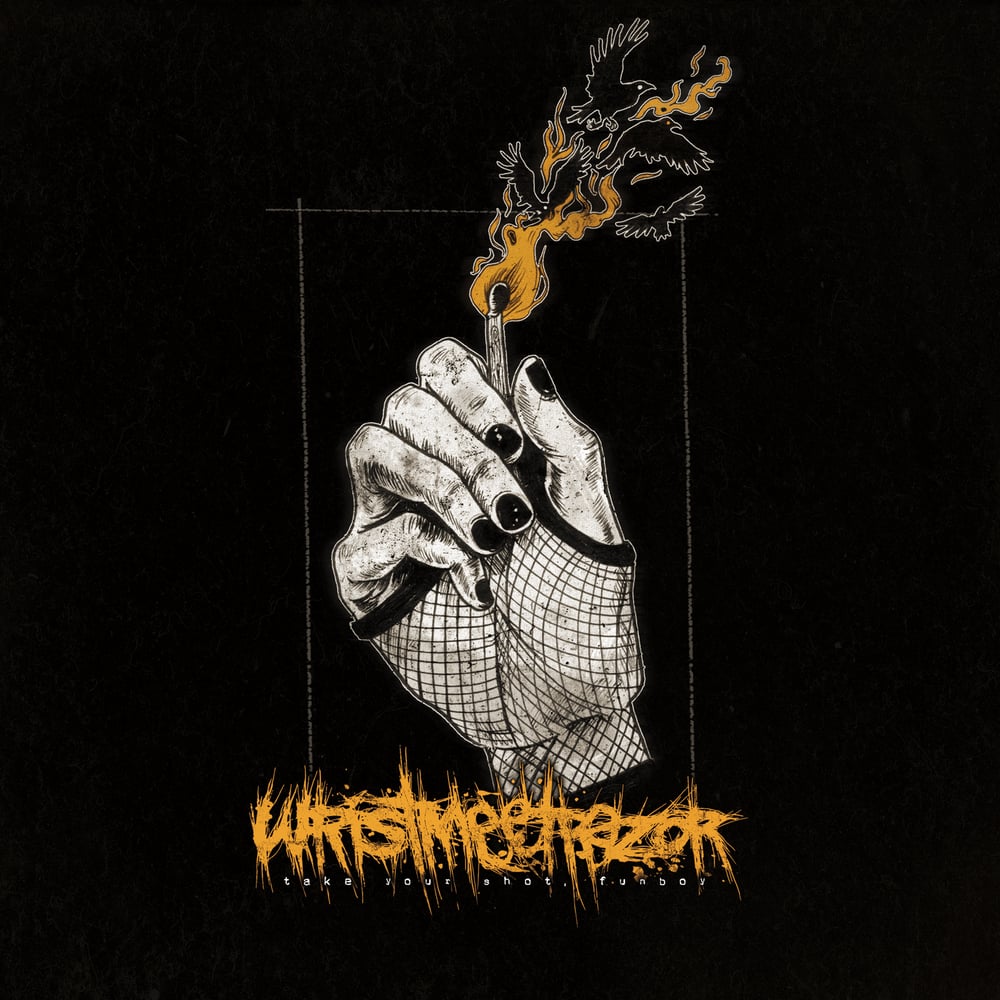 wristmeetrazor follow up their debut LP with a new two song EP. The A side track is a new song "Take Your Shot, Funboy" and it's arguably one of their heaviest to date. The B side is a cover of the Sisters of Mercy song, "Black Planet". They add their signature sound while maintaining a faithfulness to the original track. Both tracks were recorded at Bricktop Studios. Lacquers cut at Lucky Lacquers. Cut at 45RPM and pressed on three different vinyl colors.
VINYL-
100 glow in the dark vinyl SOLD OUT
150 opaque orange SOLD OUT
150 black
Digital tracks will be available at most streaming and download outlets via Prosthetic Records. Neither the tape nor 7" will come with a download.