Jon Charles Dwyer - Junebug LP / CD / 8 Track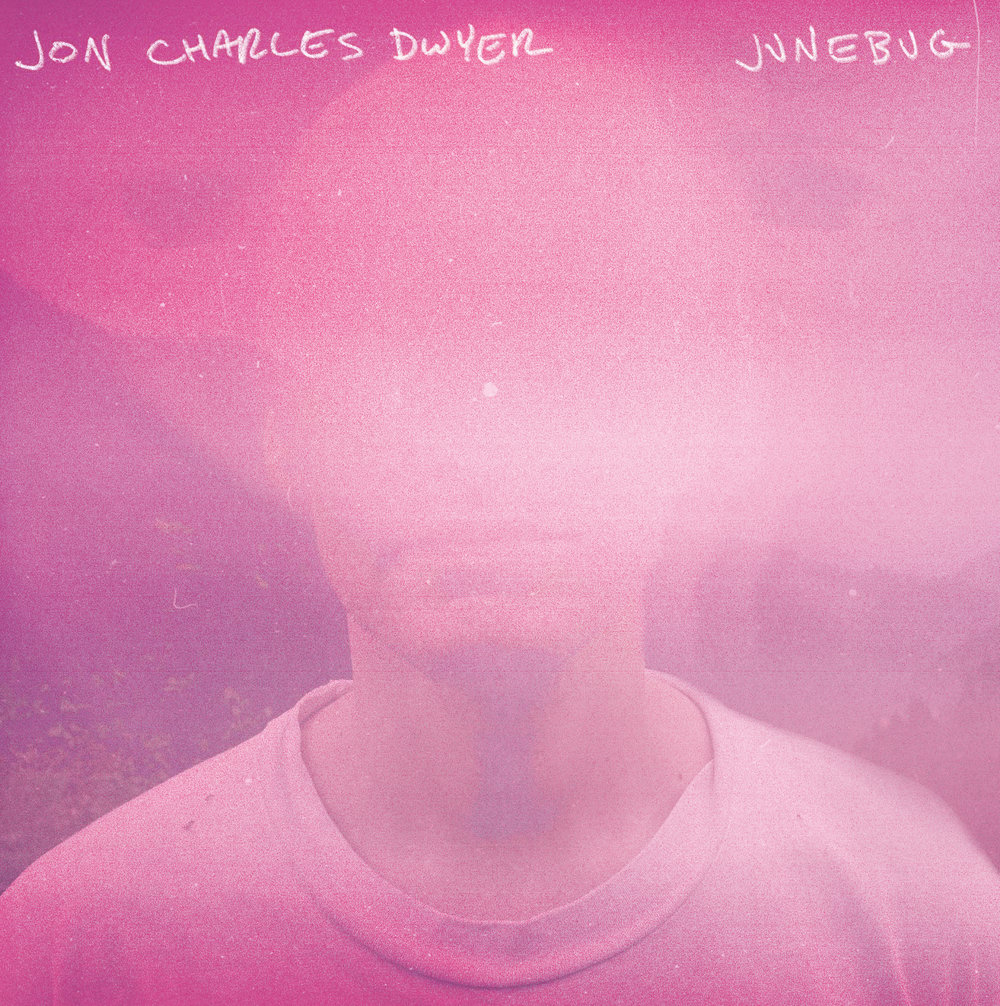 Jon cut his teeth in NC with punk and hardcore bands before settling into his solo work. This is his second full length, but his debut on Bitter Melody. We followed him from afar for years, but when we saw the teaser for "Heavy Feathers" we knew we had to be involved. We are very proud to present this record, Junebug, and give it a proper release.
100 pink LPs (sold out)
200 coke bottle clear LPs
Fully matte, reverse board jacket printing, full color center labels, insert, and poly bagged. Vinyl will ship outside the sleeve to try to prevent seam splits on the jackets.
Also available as a digipack CD and a super limited 8 track tape.
In Jon's words, he has this to say about Junebug:
"Junebug was recorded over the expanse of a year (or so) in my friend Cliff B. Worsham's basement in Candler, NC. Some songs are from the first handful of tunes I ever wrote, some came about the night before a recording session. However, all were written and recorded with the clear purpose of expressing pain, and hopes that whoever receives it may feel less alone in their walking of this world. "Junebug" is a nickname picked up from adolescence, as I was born in June. Over time, it has served as a source of comfort and familiarity, what a gift it is to be called by a name someone gave you out of kinship.
I wanted this record to be a giving back, to y'all, my dearest. Not that I believe this to be a gift, but rather an offering that I hope finds you well. I love many places and people. I miss many places and people, deeply. All of which have made me who I am, for better or worse. Junebug is the most honest telling of that making, that I know how to give."
Pressed in NC at Citizen Vinyl. LP jacket is printed fully matte with reverse board printing and the vinyl is pressed on coke bottle clear and transparent pink vinyl with full color center labels.
All vinyl comes with a download code.
1. Briar Vine
2. Hoping it Will (Thinking it Won't)
3. Brighter Blue
4. Good Folks (featuring Jessica Lea Mayfield)
5. Heavy Feathers
6. Mississippi
7. Shame (featuring Jessica Lea Mayfield)
8. Ruby Dear
9. Lightweight
Pressing Information
100 pink SOLD OUT
200 coke bottle clear