Most Precious Blood - Merciless cassette / LP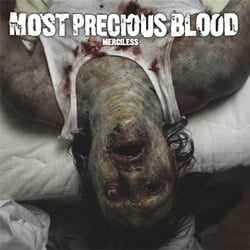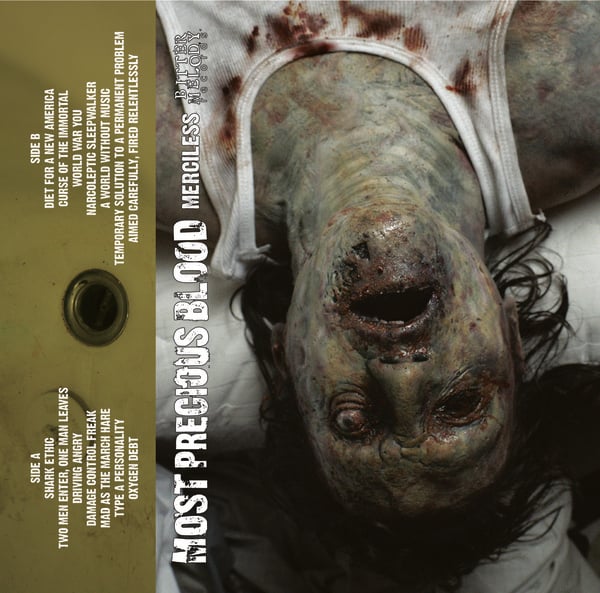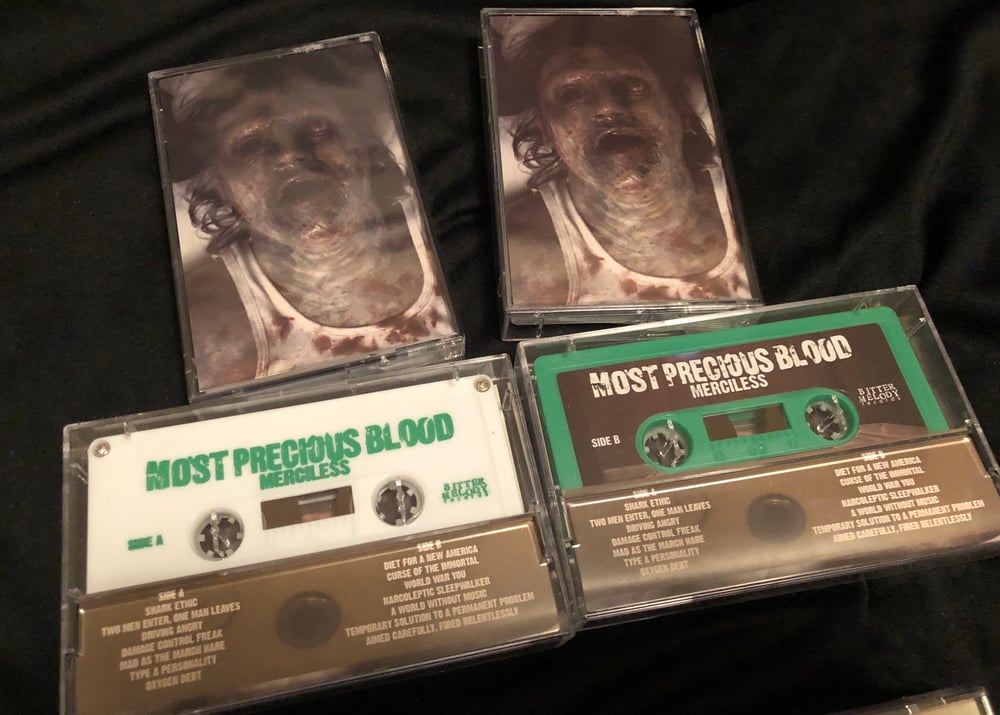 MPB's third crushing LP featuring Rob Fusco on vocals.
LP and cassette has a bonus track and the original artwork.
LP is currently sold out.
A1 Shark Ethic
A2 Two Men Enter, One Man Leaves
A3 Driving Angry
A4 Damage Control Freak
A5 Mad As The March Hare
A6 Type A Personality
A7 Oxygen Debt
B1 Diet For A New America
B2 Curse Of The Immortal
B3 World War You
B4 Narcoleptic Sleepwalker
B5 A World Without Music
B6 Temporary Solution To A Permanent Problem
B7 Aimed Carefully, Fired Relentlessly (BONUS TRACK)
Comes with download with bonus material too!