The Mirror - Chance in Hell cassette / 7" lathe picture disc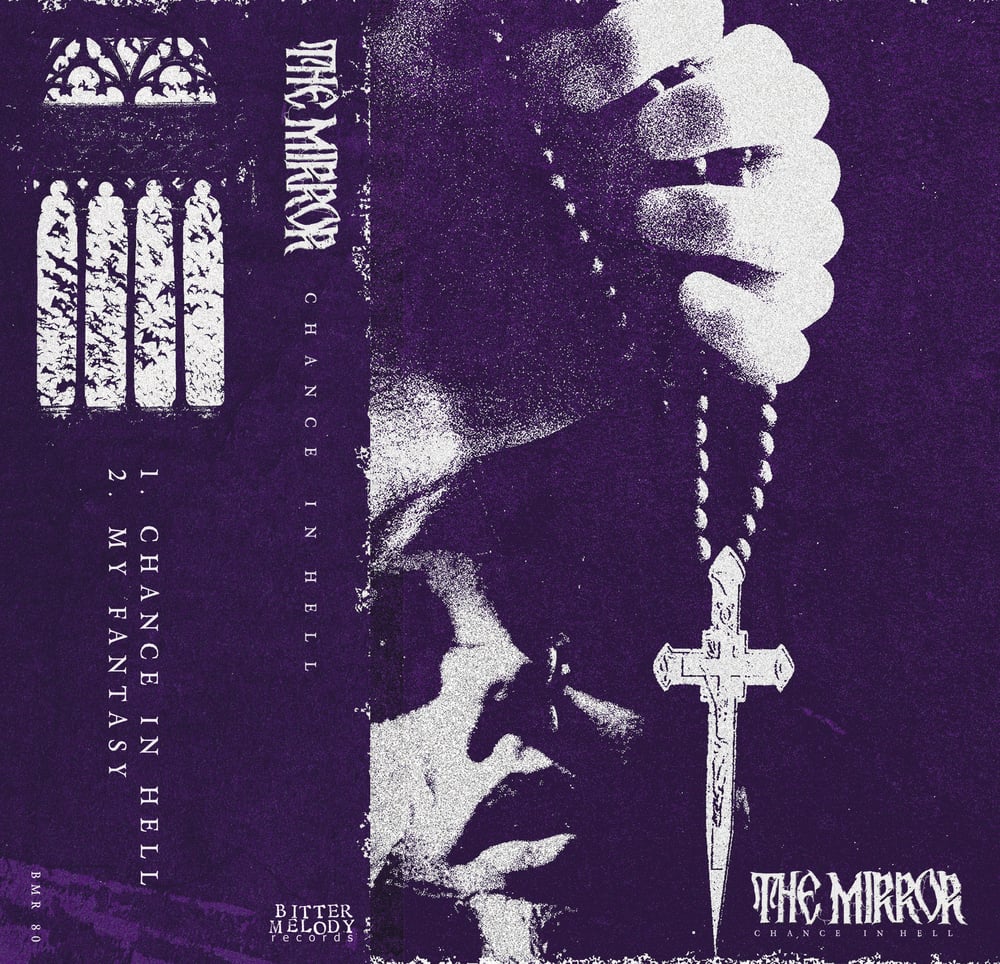 Both these items are a preorder*****
Cassettes should be shipping to us now and we will ship them out as soon as they arrive. Lathe should be finished around July 18th.
The Mirror is 4/5 of Heavens Die who we were huge fans of. They switch up their sound with this new project but still heavy as sin and crushing but with more of a Crowbar influence. This EP features two new tracks Chance in Hell and My Fantasy.
100 cassettes - 30 black tapes with alternate art and 70 white tapes with purple imprint
We have ordered 25 lathes but we can add more to it so it is an open preorder until July 5th and then it will come down and we will turn in the final numbers.
Lathes do not have the fidelity of a pressed record but sound decent but with more surface noise. I've ordered lathes from this place before and they look amazing.
EURO orders - I will try to get some of these tapes to a distro over there soon. Multiple items can get tricky with overcharging for shipping. If you want, just order the most limited item (in this case the black tape) and then email me and I can add more items and give you an exact shipping quote. Up to .22kg is 16$ now and up to .9kg for $27 to give you a guideline.