Gut Feeling - ST EP 2 7"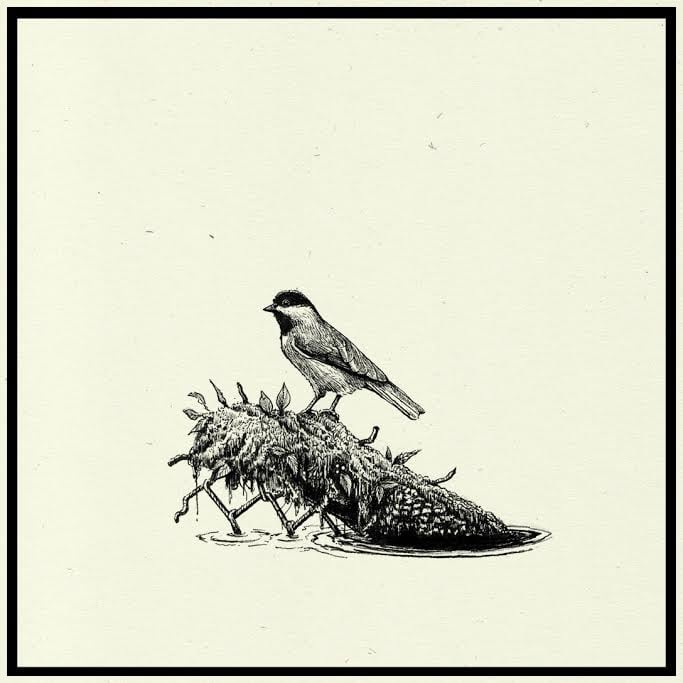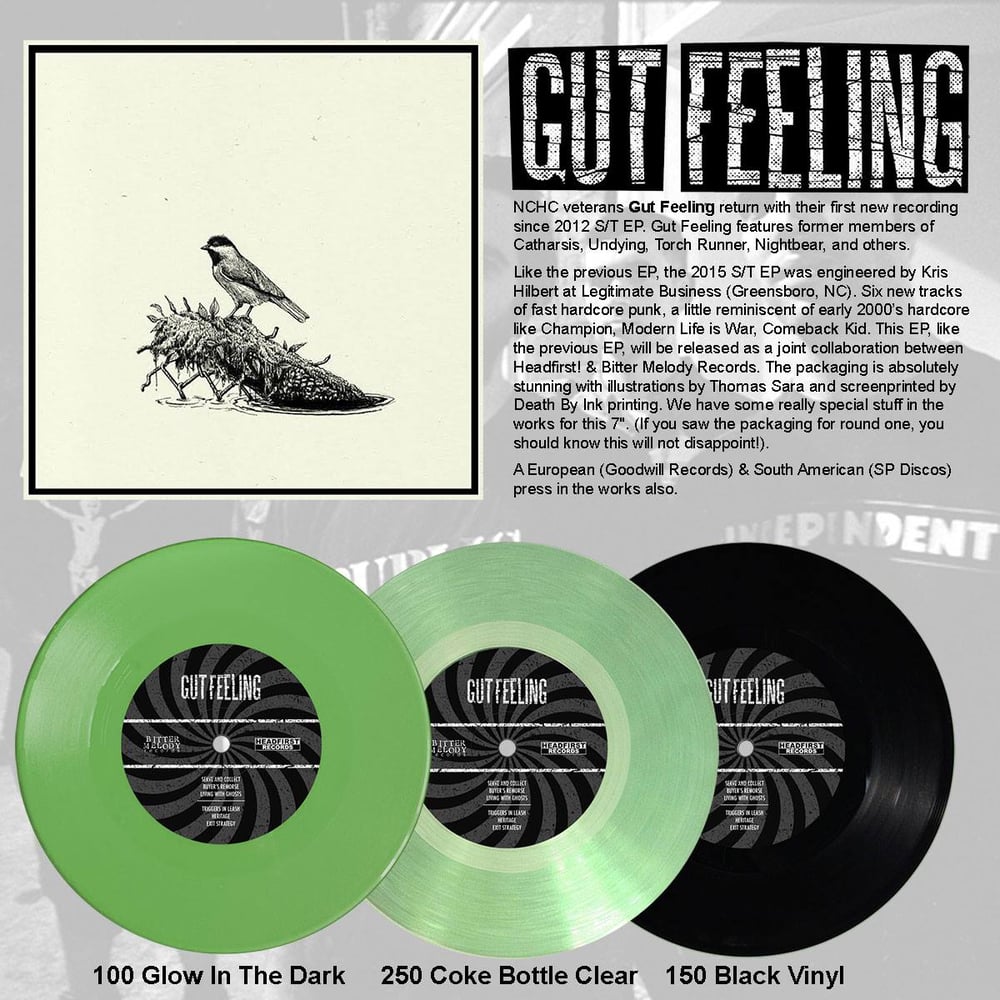 NCHC veterans Gut Feeling return with their first new recording since 2012's S/T EP. Gut Feeling features former members of Catharsis, Undying, Torch Runner, Nightbear, and others.
Like the previous EP, the 2015 S/T EP was engineered by Kris Hilbert at Legitimate Business (Greensboro, NC). Six new tracks of fast hardcore punk, a little reminiscent of early 2000's hardcore like Champion, Modern Life is War, Comeback Kid. This EP, like the previous one, will be released as a joint collaboration between Headfirst! & Bitter Melody Records. The packaging is absolutely stunning and features illustrations by Thomas Sara and screenprinted by Death By Ink printing. We have some really special stuff in the works for this 7". (If you saw the packaging for round one, you should know this will not disappoint!).
Pressing info:
100 Glow In The Dark Vinyl SOLD OUT
150 Black Vinyl
250 Coke Bottle Clear Vinyl