Colour Me Wednesday - I Thought It Was Morning cassette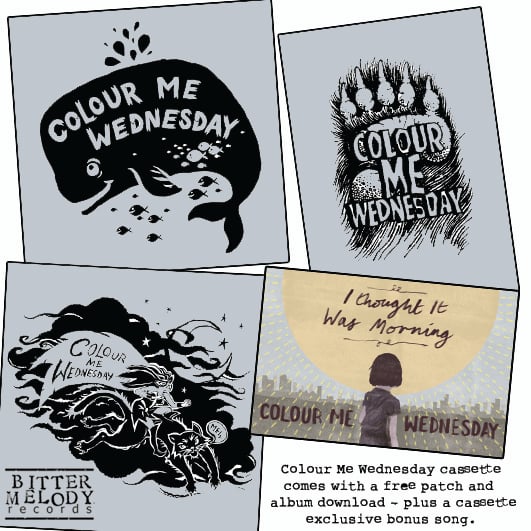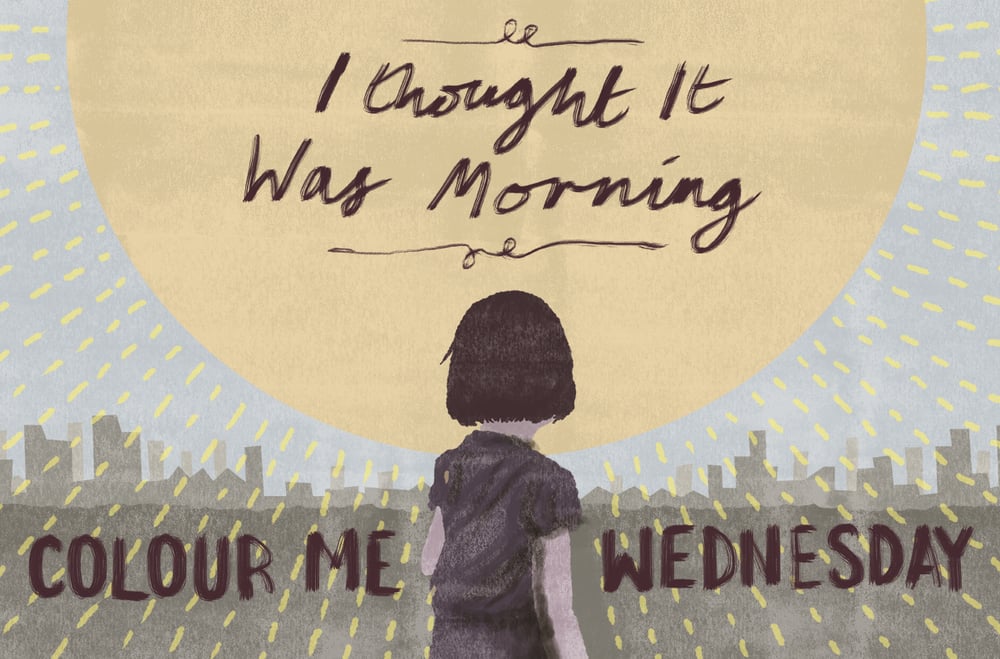 "I Thought It Was Morning" is the debut full length from London's Colour Me Wednesday. An album that mixes pop and politics forming a sublime navigation of the everyday, Colour Me Wednesday's debut is stunning a summertime indie punk record for an era of overwhelming uncertainty.
But maybe best of all - ITIWM rages hard against the Tories. Anarcho-pop at its very finest.
For Fans of: Lemuria, The Tuts, Waxahatchee, Fifth Hour Hero, Billy Bragg
We have these limited to 100 on purple cassettes. It comes with a download and a patch of one of three designs. The cassette has an exclusive bonus song as well, "Biscuit Baby".
1.Shut
2.Holiday From Your Life
3.Carefree
4.Unicorn In Uniform
5.Lost On The High Street
6.Bitter Boys
7.Don't Waste Your Breath (Ft.Perkie)
8.(I'm Not Coming To Your) BBQ
9.Cat Hair
10.You're Not My Number One Bastard
11.Biscuit Baby
12.Purge Your Inner Tory